Expression of Interest for Psychologists, Counsellors and Psychotherapists
We are hiring clinicians.
Are you looking to work in a thriving therapeutic environment, that supports the learning and development of practitioners?
Due to the growth of our Clinics, we are seeking:
Psychologists
Senior Psychologists
Counsellors and Psychotherapists
(Full-time, Part-time, or Contractual options available)
About us
Established over 60 years ago, The Cairnmillar Institute is a not-for-profit organisation that is solely focused on the advancement of better mental health through education, research and treatment in the field of psychology, counselling and psychotherapy.
Cairnmillar is now one of the largest trainers of postgraduate psychologists and counsellors in Australia.
We offer a range of clinical services across our four clinic sites (North Melbourne, Hawthorn East, Dandenong and CBD) as well as remote services.
We pride ourselves in offering a flexible and enjoyable collegial workplace.
We provide evidence-based mental health assessment, support and intervention to people of all ages (and their families) who are experiencing a range of mental health challenges.
Why Join Us?
Competitive salary with packaging options - Based on experience, expertise & qualifications.
Great team culture – We are a supportive and inclusive clinical team with openness to sharing knowledge, laughs and time with each other.
Professional development & good clinical governance – We offer ongoing in-house professional development opportunities, the ability to be involved in research and a strong and supportive clinical governance structure.
Career progression – Diversity and innovation within the organisation allow for opportunities to grow and shine. This is especially possible for those who have special interest areas they would like to develop for example, child, youth and family work, couple work, trauma work, etc. This also includes being more involved with student education and supervision.
Full admin/clinic support – We have a dedicated team of excellent administrators to assist with client and workload support.
About You
You are a registered Clinician who has a passion for excellence and learning and who enjoys being part of a team that has a community-focused vision. You love the idea of working both independently and within a supportive team environment, exploring and being exposed to the latest areas of research in psychology, counselling and psychotherapy.
You will be a Registered Clinician with
appropriate registration with your governing body (eg: AHPRA, AASW, PACFA, ACA etc.)
eligibility to provide Medicare rebated services (Registered Psychologist and Mental Health Social Workers)
a genuine passion/interest in working with and experience providing evidence-based interventions and therapy.
the ability to demonstrate strong interpersonal, communication, and time management skills
board-approved supervisor status is highly desirable.
a Police Check and Working with Children's Check
How to apply: Email your CV with a statement outlining reason for applying, relevant experience, knowledge and skills to hr@cairnmillar.org.au
If you would like a position description, please email hr@cairnmillar.org.au
For more information you are welcome to contact Rudy Gonzalez, Director of Clinical Services on 9813 3400 or rudy.gonzalez@cairnmillar.org.au
The Cairnmillar Institute promotes the following values: collaboration, compassion, integrity, professionalism and respect and promotes behaviours that are consistent with these values at all times. The Cairnmillar Institute is an equal opportunity employer and is committed to attracting and developing a diverse workforce which reflects the community we serve.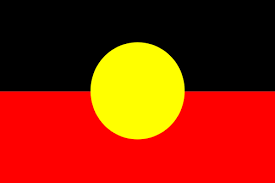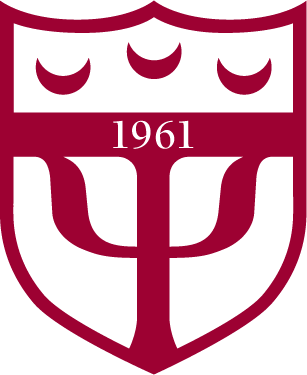 Acknowledgement of Country
The Cairnmillar Institute acknowledges the Traditional Owners of the land on which we are meeting. We pay our respects to their Elders, past and present, and the Aboriginal Elders of other communities who may be here today.