What is psychological assessment?
Our assessment services can help identify individuals' functioning, their cognitive profile, personality traits, underlying diagnoses, or discover their neurodivergence. Assessment results can also help us tailor supports for individuals, and better identify next steps.
What can i be assessed on?
Examples of presentations or questions that can be assessed in our clinics include:
Cognitive ability (e.g., IQ, reading, decision-making, problem solving, attention)
Academic achievement potential (e.g., giftedness)
Specific Learning Disorders (e.g., reading, writing or understanding numbers)
Social and interpersonal differences
Career pathways and suitability
Developmental delays or differences
Memory
Behavioural difficulties
Neurodivergence
Adaptive functioning
Personality assessment
Assessments conducted through the Cairnmillar Clinic typically involve an initial session for gathering background information, followed by assessment session(s) and a final feedback appointment. These sessions and the comprehensive report are included in the quoted total prices.
Please note that depending on individual needs and assessment types, this process may change slightly. Our clinic administration team and clinicians will be able to further discuss with you what your specific assessment process may look like.
Assessments are administered by both registered psychologists and Cairnmillar trained postgraduate student clinicians. Student clinicians are supervised by board-approved supervisors within our clinics.
Please see below for information about these two offerings.
Community Clinic assessment services
Our Community Clinic offers low-cost assessment services with our student clinicians on placement within CMI clinics.
Cognitive assessment is used to determine someone's general thinking and reasoning ability, commonly referred to as intellectual functioning.
These assessments can be recommended when an individual is having difficulty with their learning or understanding broader difficulties in school, tertiary education or workplace settings. Some individuals might also seek cognitive assessment to find out if they are eligible for certain support services or funding programs. Alternatively, these assessments can be used to provide valuable information on someone's cognitive profile and abilities.
Cognitive assessments typically involve conducting one of the Wechsler suite's standardised intelligence tests. These tests generally cover the following areas:
Verbal comprehension: understanding verbal information, thinking and expressing thoughts using words.
Perceptual reasoning: organising and reasoning with visual information and solving visual problems.
Working memory: ability to retain and manipulate information in short-term memory.
Processing speed: ability to scan, process and identify information accurately.
The assessment tool used depends on the client's age and reason for referral. A guide on the age ranges covered by these tests is provided below:
WPPSI-IV (pre-school & primary) - 4 years to 7 years 7 months 
WISC-V (children) - 6 years to 16 years 11 months
WAIS-IV (adults) - 16 years to 90 years 11 months
Achievement testing measures an individual's current skill or knowledge in a given subject. These tests are typically used to measure ability acquired through formal learning (i.e., schooling). This differs from cognitive tests, which measure an individual's potential for future learning or performance. 
Achievement tests can also be used to aid in the diagnosis of specific learning disorder (e.g., dyslexia, dysgraphia or dyscalculia). From such results, tailored support plans can be devised based on individual's strengths and weaknesses.
The Wechsler Individual Achievement Test: Third Addition (WIAT-III) is used within Cairnmillar Clinics as it has been standardised using individuals from Australia and New Zealand.
Age range: 4 years to 50 years 11 months. 
A vocational assessment is an objective evaluation of an individual's skills, capacity, employment experiences and vocational goals. This is used to inform recommendations about sustainable and suitable job options.
Career/Vocational assessment may include the following testing instruments:
Strong Interest Inventory
Minnesota Multiphasic Personality Inventory (MMPI)
NEO Personality Inventory 
Work Attitude Preference Scale (WAPS)
Age Range: 18+ years
Our adaptive functioning assessments evaluate an individual's ability to effectively manage their activities of daily living, and social interactions. The outcome of this assessment can help support applications (e.g., NDIS, DSP, TAC, etc.) and provide information for progress reporting, including program and treatment planning.
WHODAS 2.0
The WHODAS 2.0 is a generic assessment for health and disability.
It covers six domains of functioning such as: cognition, mobility, self-care, interactions with others, life activities (household and work), and participation in community.
Vineland Adaptive Behaviour Scales (3rd Edition)
The Vineland-3 assesses three broad domains of adaptive functioning: communication, daily living skills, and socialisation.
This assessment tool can aid in the diagnosis of and provide valuable information for developing educational and treatment plans.
Personality testing and assessment refers to the measurement and characterisation of traits that people exhibit across various situations. Personality tests can be used to help clarify a clinical diagnosis, guide therapeutic interventions, and help predict how people may respond in different situations.
Personality assessments conducted within Cairnmillar Clinics may include the following standardised self-report tests:
Minnesota Multiphasic Personality Inventory II (MMPI - II)
The MMPI assesses mental health symptoms, social adjustment and personal well-being, among many other factors.
Age range: 18+ years.
Personality Assessment Inventory (PAI)
The PAI is an objective test of adult personality, which can be used to inform clinical diagnosis and treatment planning.
Age range: 18 to 89 years.
Cost
$330 incl. GST.
Community Clinic Assessment Fees
Cognitive Assessment
Achievement Testing
Vocational (Career) Assessment
Adaptive Functioning
$330 incl. GST
$220 incl. GST
$110 incl. GST
$110 incl. GST
Registered psychologist assessment services
Some assessments are conducted exclusively by our registered psychologists. See below for a list of assessments available.
Our experienced autism assessment team is comprised of registered psychologists who tailor the assessment to your needs. Autism assessments can be conducted with children (aged 4+), adolescents and adults.
What is involved?
Autism assessments begin with an initial interview, which is conducted to determine the client's assessment needs. At this stage, the clinician determines whether there is sufficient evidence to continue with the assessment.
If the assessment does not go ahead, no further fees will be charged beyond the initial consultation fee. See our fees & rebates page for further information or call our clinic team on 1800 391 393. 
Once an autism assessment has been conducted, the clinician will review the results and compile a report, at which point a feedback session will be scheduled to communicate the assessment findings. 
Why are autism assessments beneficial?
Understanding how an individual's brain functions can help them harness their strengths and avoid misinterpreting some of the difficulties they may face due to not knowing their neurodivergent identity.
What instruments are used as part of the assessment?
Our autism assessment team utilise various standardised assessment tools, including:
Autism Diagnostic Observation Scale (2nd ed.) (ADOS-2) or;
Childhood Autism Rating Scale (CARS) or;
Monteiro Interview Guidelines for Diagnosing the Autism Spectrum (MIGDAS).   
A cognitive and adaptive functioning assessment is commonly suggested as part of the process. These are conducted by student clinicians or the registered psychologist themselves.
As part of this comprehensive assessment clinicians will also screen for other presentations, to determine if any further assessment is warranted (such as ADHD).
Behavioural assessments are useful in examining concerns regarding (but not limited to) hyperactivity, impulsivity, aggression, attention, learning or social difficulties. These assessments can help identify whether such behaviour(s) fall outside age-appropriate ranges or expectations.
Most behavioural assessments conducted at our clinics are to assess for Attention-Deficit Hyperactivity Disorder (ADHD) in children and adolescents. Individuals with ADHD can exhibit some or all of the following behaviours:
Inattention: Making careless errors, having difficulty concentrating, experiencing challenges in organising tasks, losing things, getting easily distracted.
Hyperactivity and Impulsivity: Often fidgeting or restless, talking to excess, being noisy and loud, blurting out answers, being impatient in turn-taking, interrupting others.
Who can receive an ADHD assessment?
Individuals aged 5+.
What is involved with an ADHD assessment?
These assessments typically begin with an interview to obtain comprehensive developmental, social and educational history. Whenever possible, we include a parent/caregiver who can speak to the individual's early development. For children and young adolescents, this process often also involves their teachers. This helps clinicians better understand the individual's functioning in different settings.
What instruments are used in ADHD assessments?
Our registered psychologists are trained in various assessment tools. Some of the following may be included as part of a behavioural assessment:
Achenbach Child Behavioural Checklist (CBCL)
Measures a variety of areas, including anxiety/depression, social, thought and attention problems, rule-breaking and aggressive behaviour.
Includes the Teacher Report Form (TRF) and Youth Self-Report form for adolescents aged 11 to 18 years.
Ages: 6 to 18 years.
Vineland Adaptive Behaviour Scale 3rd Edition (Vineland-3)
Measures social and independent living skills. Can be used to support the diagnosis of intellectual and developmental disabilities.
Ages: 4 to 90 years.
Connors 4th Edition
Measures a range of behaviours in children and adolescents for a thorough of ADHD. Behaviours assessed include inattention/hyperactivity/impulsivity, learning difficulties, defiance, aggression and peer/family relations.
Ages: 6 to 18 years.
Brown Executive Function/Attention Scales
This brief tool screens for difficulties with executive functioning (organising, planning and making decisions) and symptoms of ADHD.
Ages: 3 to adult.
Behaviour Assessment System for Children, Third Edition (BASC-3)
The BASC-3 offers a comprehensive set of rating scales and forms including those completed by teachers, parents, and the individual themself. Together, these can help clinicians understand the behaviours and emotions of children and adolescents.
Ages: 2 to 21 years.
Our psychologists can offer assessments of various mental health diagnoses or presentations. While some of these can be provided in the course of regular sessions, we also offer various other specialised assessments. These include assessments to accompany applications for supports or funding (e.g., NDIS, DSP, TAC).
Additionally, we have neuropsychologists and clinicians experienced in forensic psychology who can offer more complex assessments. Examples include:
Clinical mental health presentations such as bipolar disorders, psychotic disorders, trauma-related mental health conditions and personality disorders.
Alcohol and substance use issues.
Neurocognitive disorders or cognitive decline due to head injury, ageing, or medical conditions.
Please see our fees & rebates page or contact the clinic at [email protected] or 1800 391 393 for further information.
Assessments conducted by a registered psychologist
As all of our assessments are tailored to individuals, we are unable to provide set fee schedules; however, our assessments with a registered psychologist typically start at $1800 (incl. GST).
This fee includes an initial 90-minute intake appointment with your assessment clinician, costed at $300. After this appointment your clinician will be able to provide a quote based on the assessments required. This will be sent to you for approval before any further appointments are made.
Any remaining fees will be charged at a time agreed with your clinician. Please note that all fees must be settled before your feedback session and report can be provided. 
Please see our Fees & Rebates page for further details.
Assessment waitlists can vary depending on clinician's availability and caseload. Typically, the wait time for an assessment appointment ranges between 3-6 months. 
To find out how long our current wait times are, please contact the clinic on 1800 391 393. 
You do not require a GP or other allied health professional's referral, as anyone can self-refer for assessments at our clinics. It is advised however to consult with a GP prior to contacting the clinic, to see if an assessment would be beneficial.
For autism assessments of individuals under 25 years, Medicare does offer a partial rebate of the assessment fee with a valid referral from a paediatrician or psychiatrist.
The duration of assessments can vary greatly. One factor which influences this is the clinician's and your own availability. We work to get your assessment results and comprehensive report back to you as soon as possible; however, the scoring and interpretation of assessments can take some time, so please allow 6-8 weeks for the report to be prepared and feedback session to be scheduled.
The quoted fee includes an initial session, assessment materials and appointments, assessment scoring and interpretation, report writing, feedback session, and a copy of the assessment report.
Please note that all payments must be received before the final report and feedback session can be conducted.
We are a not-for-profit registered charity and aim to keep our fees as accessible as possible. To help ensure this, we often have our student clinicians support the assessment. If you would prefer that a registered psychologist manages all parts of the assessment, please let us know and we can provide an updated quote in accordance with this. 
Yes, certain NDIS plans fund psychological assessment.
Please speak to your specific NDIS plan manager to confirm whether your plan can cover psychological testing and assessment.
Typically, most of our assessments have components which can only be conducted in-person at one of our four clinic locations. We understand that many of our clients may need to travel far to access our services though. If this is the case for you, we will do our best to provide appointments and assessments via telehealth (online) whenever possible. 
Request an appointment
Once an appointment request is submitted, a clinical admin team member will contact you to commence our triage process.
| | | |
| --- | --- | --- |
| Emergency Services | 000 | 24 hours/7 days a week. Call this number in emergency situations when immediate police, fire or ambulance assistance is required. |
| Lifeline | 13 11 14 | Lifeline is available 24 hours a day to listen, without judgement to any person in Australia who is feeling overwhelmed, experiencing crisis or longs to be heard. |
| SuicideLine Victoria | 1300 651 251 | SuicideLine Victoria is a 24/7 telehealth provider that offers free professional phone and online counselling for people living in Victoria. |
| MensLine Australia | 1300 789 978 | 24 hours/7 days a week. MensLine Australia is a telephone and online counselling service offering support for Australian men anywhere, anytime.. |
| Sexual Assault Crisis Line | 1800 806 292 | 5 pm–9 am/7 days. Victims/survivors of past and recent sexual assault. |
| Kids Helpline | 1800 551 800 | 24/7 Telephone counselling service for people aged between 5 and 25. |
| BeyondBlue | 1300 224 636 | 24 hours/7 days a week. Call, online chat and online forums. |
| Safe Steps | 1800 015 188 | Safe Steps is Victoria's 24/7 family violence response centre. Providing specialist support services for anyone in Victoria who is experiencing or afraid of family violence. |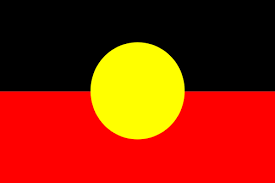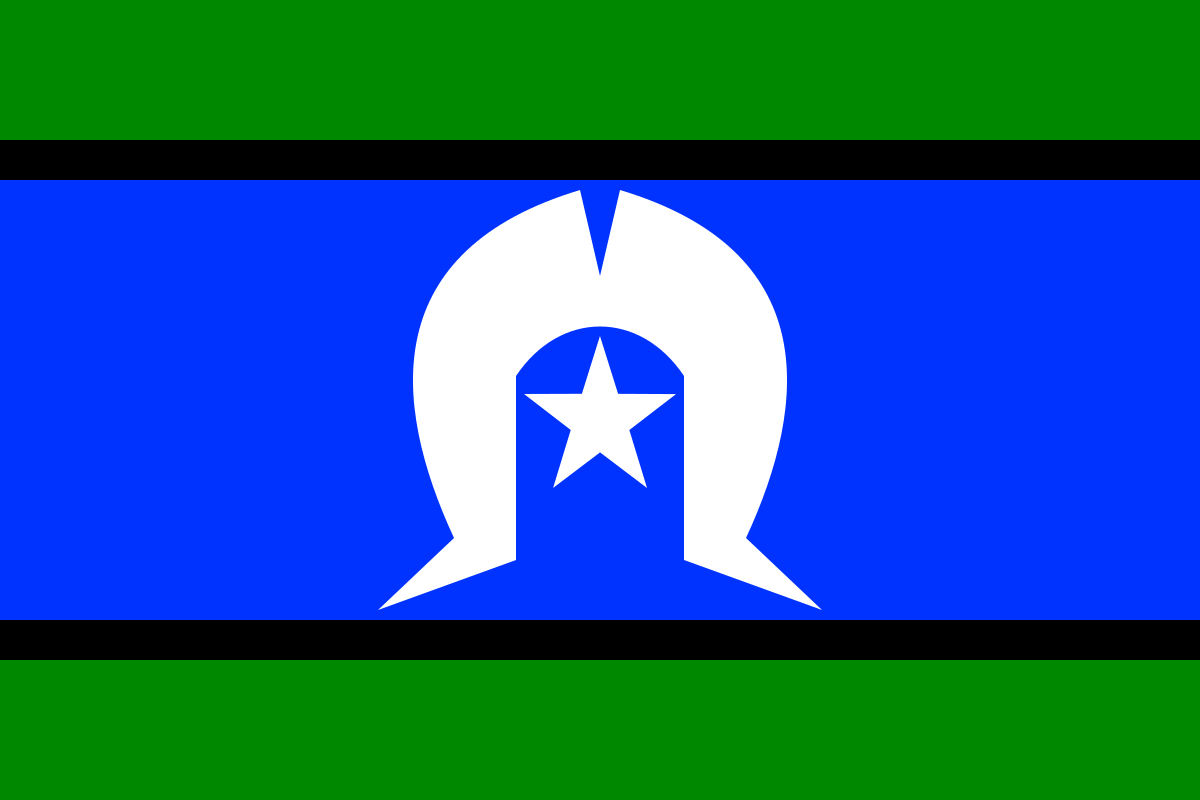 Acknowledgement of Country
The Cairnmillar Institute acknowledges the Traditional Owners of the land on which we are meeting. We pay our respects to their Elders, past and present, and the Aboriginal Elders of other communities who may be here today.