The Cairnmillar Community Clinic is a fundamental part of our not-for-profit initiatives and upholds our value of assisting people to access quality counselling and psychological assessment and treatment.
The high quality, low-cost services available at our Community Clinic are provided by student clinicians across all four of our clinic locations.
Our student clinicians are placed within our clinics as part of their postgraduate training in psychology, counselling and psychotherapy and are guided by experienced board-approved supervisors.
Our Community Clinic offers individual counselling and assessment services to individuals aged 4 years or older. No referral is required to access these services.
We are committed to making access to #BetterMentalHealth a reality for our community.
Individual counselling appointments within the Community Clinic are completely free.
In some cases, you will see registered psychologists who are completing specialist studies in clinical psychology. In this case, you may be bulk billed via Medicare (still no cost to you) if you have an active GP referral and Mental Health Care Plan already in place.
To be seen by a student clinician, you will initially have a 30-minute intake call scheduled. This is to assist in matching you with the most suitable student clinician and to ensure that we are an appropriate service to meet your needs.
There is no limit to the number of sessions that can be accessed with the Community Clinic, however one thing to keep in mind is that students are on placement for a limited time. This period can be between 12-15 weeks. See our FAQs below for information about transferring to a different student clinician.
Our Community Clinic offers low-cost assessment services, including Cognitive, Career/Vocational and Achievement Testing/Assessment.
Once your initial intake call has been booked, you should receive an official appointment confirmation and welcome email to your nominated address, which contains a link to our online registration form.
It is a priority that your registration is completed prior to your intake call, as it contains important information regarding consent and confidentiality.
If this link no longer works or the welcome email has been misplaced, please contact the clinic at clinic@cairnmillar.org.au or 1800 391 393.
One thing to keep in mind when seeing a student clinician, is their placement period can be from 12-20 weeks during any time of the year. Although in some circumstances a handover can occur, this is based on the availability of incoming student clinicians.
Clients are always welcome to reconnect with the community clinic at any time and can contact us at clinic@cairnmillar.org.au or 1800 391 393.
Student clinicians are only able to deliver counselling and assessments for individuals.
For information on couples & relationships counselling or family therapy, please see our Services page here.
Yes, if you have previously seen a registered or student clinician within our Clinics, you are able to change clinician depending on your preference or financial situation (depending on clinician availability).
Please note that you cannot see two different clinicians at the same time.
All our student clinicians are studying postgraduate programs in psychology, counselling and psychotherapy. Some of our students are also generally registered psychologists, who are completing further training in clinical psychology.
Before being placed in our clinics, student clinicians go through an application and interview process and are under close supervision from Psychology Board of Australia-approved supervisors whilst on placement.
Student clinicians will typically send telehealth links on the day of the scheduled appointment. These are sometimes sent just prior to your meeting time.
If you have not received anything 10 minutes prior to the appointment, please check your spam/junk folders and if you have still not received anything, please contact the clinic on 1800 391 393.
Our ASD assessments are completed by a team of registered psychologists and therefore we are unable to provide low-cost assessments specific to ASD.
Please see our Assessments page for further information.
Student Clinician
Adisha is a Master of Professional Psychology student and is currently completing her placement at the CMI clinics in Hawthorn and the CBD.
| | | |
| --- | --- | --- |
| Emergency Services | 000 | 24 hours/7 days a week. Call this number in emergency situations when immediate police, fire or ambulance assistance is required. |
| Lifeline | 13 11 14 | Lifeline is available 24 hours a day to listen, without judgement to any person in Australia who is feeling overwhelmed, experiencing crisis or longs to be heard. |
| SuicideLine Victoria | 1300 651 251 | SuicideLine Victoria is a 24/7 telehealth provider that offers free professional phone and online counselling for people living in Victoria. |
| MensLine Australia | 1300 789 978 | 24 hours/7 days a week. MensLine Australia is a telephone and online counselling service offering support for Australian men anywhere, anytime.. |
| Sexual Assault Crisis Line | 1800 806 292 | 5 pm–9 am/7 days. Victims/survivors of past and recent sexual assault. |
| Kids Helpline | 1800 551 800 | 24/7 Telephone counselling service for people aged between 5 and 25. |
| BeyondBlue | 1300 224 636 | 24 hours/7 days a week. Call, online chat and online forums. |
| Safe Steps | 1800 015 188 | Safe Steps is Victoria's 24/7 family violence response centre. Providing specialist support services for anyone in Victoria who is experiencing or afraid of family violence. |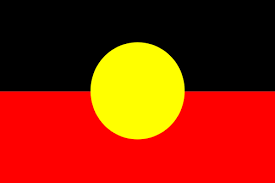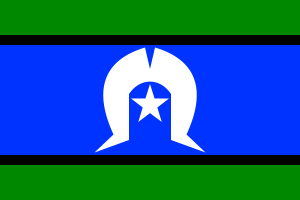 Acknowledgement of Country
The Cairnmillar Institute acknowledges the Traditional Owners of the land on which we are meeting. We pay our respects to their Elders, past and present, and the Aboriginal Elders of other communities who may be here today.