Family life can be complicated and most go through difficult times. Whether it be communication, medical or any other difficulties, professional help can bring a different perspective to current concerns.
By having all members of the immediate family involved, communication blocks can be removed, core issues can be identified and new patterns of relating to one another introduced. This inclusive approach empowers each family member in finding solutions to problems and helps everyone adjust to situations in more constructive ways.
At Cairnmillar, the priority is to make sure that everyone's voice is heard and that resolutions are sought without anger or withdrawal. The objective is to gain the skills and confidence to cope more effectively with the differences that are a normal part of family life.
Family therapy begins with an initial 90 minute consultation. It is strongly recommended that all participants attend this initial session as important background information is shared and next steps are discussed.
Prior to the initial consultation, each participant in family therapy is expected to complete pre-questionnaires to identify the perspective of each individual. Links to these questionnaires will be provided in an appointment confirmation email.
Subsequent sessions typically go for 50 minutes. The regularity and number of sessions required will depend on the specific needs and goals of the participants. This will be discussed during sessions with the family therapist.
This form of therapy helps families and people who care about each other form better relationships. It helps people explore and express difficult thoughts and emotions with their partner, children or other family members.
Some difficulties that family therapy can assist with include:
Ongoing disagreements
Problems with school or work
Conflict within the family
Understanding mental illness within the family
Child behavioural problems
Relationship difficulties, including separation and divorce
Intergenerational conflict in families
Parent coping and stress management
Adjustment to becoming parents (including peri- and post-natal depression and anxiety)
Grief, loss and adjustment
Most family therapy involves 'talk therapy'. Your therapist will look to engage with each family member in the context of their views, age, needs, resources and preferences.
As part of family therapy, your therapist will likely ask each family member what they hope will be the outcome of therapy. They may also invite the whole family to look at a specific problem and seek a common understanding and approach.
Family therapy sessions are led by a registered family therapist who is either a psychologist or psychotherapist. See our family therapy clinicians below.
See our Fees & Rebates page for information on fees and Cairnmillar Clinic's cancellation policy.
Counsellor
Dee is an experienced social work counselor, couple counselor and family therapist with a varied background and a passion for working with children, adults, couples, and families.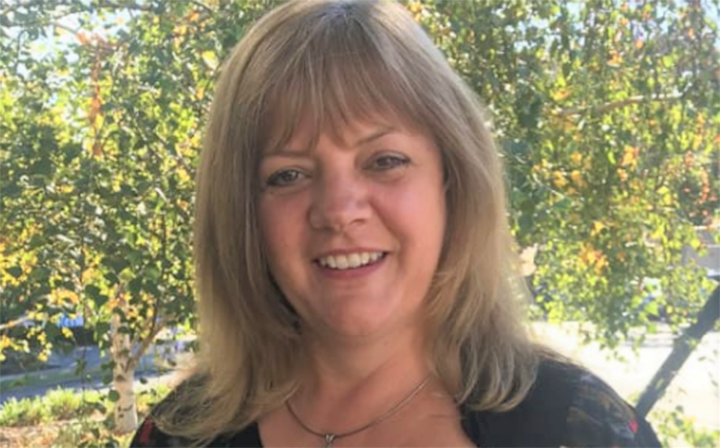 Senior Psychologist & Family Therapist
Michelle is a Counselling Psychologist and Clinical Family Therapist who works with children, adults, couples, and families.  Michelle tailors her approach and supports clients to connect with their strengths as they work towards their goals.
Request an appointment
Once an appointment request is submitted, a clinical admin team member will contact you to commence our triage process.
| | | |
| --- | --- | --- |
| Emergency Services | 000 | 24 hours/7 days a week. Call this number in emergency situations when immediate police, fire or ambulance assistance is required. |
| Lifeline | 13 11 14 | Lifeline is available 24 hours a day to listen, without judgement to any person in Australia who is feeling overwhelmed, experiencing crisis or longs to be heard. |
| SuicideLine Victoria | 1300 651 251 | SuicideLine Victoria is a 24/7 telehealth provider that offers free professional phone and online counselling for people living in Victoria. |
| MensLine Australia | 1300 789 978 | 24 hours/7 days a week. MensLine Australia is a telephone and online counselling service offering support for Australian men anywhere, anytime.. |
| Sexual Assault Crisis Line | 1800 806 292 | 5 pm–9 am/7 days. Victims/survivors of past and recent sexual assault. |
| Kids Helpline | 1800 551 800 | 24/7 Telephone counselling service for people aged between 5 and 25. |
| BeyondBlue | 1300 224 636 | 24 hours/7 days a week. Call, online chat and online forums. |
| Safe Steps | 1800 015 188 | Safe Steps is Victoria's 24/7 family violence response centre. Providing specialist support services for anyone in Victoria who is experiencing or afraid of family violence. |