Tuition fees are reviewed on a yearly basis and all future fee projections should be considered with the possibility of annual fee increases.
At Cairnmillar, we are committed to maintaining the quality of our courses and providing the highest level of support and assistance to students. As we are a not-for-profit charity, this means that when costs involved with delivering this experience increases, tuition fee increases are necessary. Tuition fees are set at a rate that will ensure a high standard of teaching and to enhance the student experience while keeping the costs as affordable as possible.
You will be invoiced for your tuition fees once per term or teaching period. Your invoice for your first term will be sent to you when you first apply to enrol, and invoices for later teaching periods will be sent to you at least 10 days before the due date.
There are 4 teaching periods/terms per year for most courses. The exact costs per term and number of terms for your course are detailed in the specific Course Information Sheet for your course along with the payment due dates for each term (normally the Sunday two weeks before classes start).
You have a number of options to pay your tuition fees.
| | | |
| --- | --- | --- |
| | | |
| Term 1 | | |
| Term 2 | | |
| Term 3 | 25 June 2023 | 12 July 2023 |
| Term 4 | | |
You will normally be eligible for at least two attempts at any assessment in this course. Reattempts will normally be submitted during the feedback and assessment week at the end of the enrolment term.
If you need further attempts, then a re-assessment fee of $100 per assessment workbook may apply unless Special Consideration is approved for the re-attempt.
Currently, we are not able to offer VET Student Loans or FEE-HELP loans for our Vocational Educational and Training courses. 
Each term or teaching period will have a 'withdrawal date' which is the last date at which you can withdraw from a module or unit without academic or financial penalty. If you withdraw prior to the withdrawal date then all fees paid for that module enrolment will be refunded. The withdrawal date is normally the end of the first day of classes or prior to the start of the second class of that unit.
If you withdraw after the withdrawal date then the fees for that enrolment period will not be refunded and an incomplete 'late withdraw fail' result will be recorded against the module and units. Any future enrolment periods for that course will be withdrawn and invoices will not be levelled for those future enrolments.
Completed units will not be refunded.
Check your Course Information Sheet for specific withdrawal dates.
Higher education Course tuition fees
For the purpose of the 2003 Higher Education Support Act (HESA) which governs VET and Higher Education providers, an overseas student is defined as someone who:
is not an Australian citizen; and
is enrolled, or proposes to become enrolled in:

a course of study with a higher education provider; or
a unit of study access to which was provided by OUA
An overseas student is not:
a person entitled to stay in Australia, or enter and stay in Australia, without any limitation as to time (including holders of an Australian permanent visa)
a New Zealand citizen; or
a diplomatic or consular representative of New Zealand, a member of the staff of such a representative, or a spouse, de facto partner (within the meaning of the Acts Interpretation Act 1901) or dependent relative of such a representative [HESA subclause 1(1) to Schedule 1]
A domestic student is defined as one which is not an overseas student. 
Please see the Australian Department of Education website for further details.
Please visit the Key Dates page for the official Academic Calendar and list of relevant dates, including census dates. 
ATO compliant tax invoices will be issued to upfront fee paying students approximately one week before the tuition fees due date each semester (see: Key Dates).
FEE-HELP is an Australian government loan scheme that assists eligible fee-paying students in deferring all or part of their tuition fees.
To determine your eligibility for FEE-HELP or further information, please visit: http://studyassist.gov.au.
Applying for FEE-HELP is done once you have accepted a potential offer of study and enrolled into units. Students only need to apply for FEE-HELP once per course of study. 
Please note that there is a combined HELP loan limit in place which cannot be exceeded. You can check your current HELP loan balance via the myHELPbalance website here. If your HELP balance is not enough to cover the full cost of your course of study, you will be required to pay the remaining tuition fees upfront prior to each semester.
Refunds are normally only possible if you withdraw prior to the census date for an enrolment in which you have already paid for your fees upfront. Completed units cannot be refunded.
Refunds are processed manually and are not automatic. Once you have confirmation of your withdrawal you will be sent more information about your student status and a copy of this information sheet.
To apply for a refund for an on time withdrawal contact accounts@cairnmillar.org.au and provide your bank account details within 14 days of your withdrawal confirmation notice. You can also request your refund via cheque reasonable postage costs may be subtracted from your refund (normally $5).
The refund will normally be processed within 30 days of your confirmation.
Note: Special refund arrangements and deadlines apply to International Students – please check your International Student Agreement for details.
Austudy is an Australian government welfare scheme that provides financial help to full-time students aged 25 or older, who are enrolled in an eligible course of study.
Students wanting to submit a claim for Austudy should do so as early as possible, so they can be paid from the earliest possible date. When lodging a claim, you will be asked for information to assess your entitlement.
For further information, or to determine your eligibility, please visit the Services Australia website here. 
You can find a full list of eligible courses here.
Unfortunately, most of our courses are not CSP funded.
Even though Cairnmillar is a registered charity, we do not receive any government funding for our main higher education activities. This means that Cairnmillar cannot offer Commonwealth Supported Places in any of our major programs.
We understand that this is disappointing to students and we continue to lobby government and our peak body (ITECA) for changes to this funding model. We strive to keep tuition costs as low as possible while still providing high quality education to all our students.
CSP funding for 2023 and beyond
We have thankfully been able to offer some CSP funded short courses (Graduate Certificates) in 2021-22, however this funding allocation has been fully committed and we do not expect to be able to offer any further CSP intakes at this time.
The funding in 2021 and 2022 was part of a COVID recovery budget and will not be offered to us again. The government is not expecting to extend this scheme or reallocate unused funding from other providers at this stage.
Student Administrative fees
Other Fees
Higher Education Students Only
Application Costs
Cairnmillar does not charge any application fees for direct applications to our postgraduate courses.
Note, some fees apply for those applying to the undergraduate Bachelor of Psychology and Counselling program via VTAC. Please see the Undergraduate page and the VTAC website for further information about applying through VTAC.
Some courses may require applicants to submit academic and/or professional references as part of their application. This is done through the HODSPA Psychology Reference system, which is a paid, annual subscription service. The price for a 2022-2023 subscription is $25. Please see the HODSPA website here for further details.
To see which courses require references, please check the Entry Requirements on individual course pages here.
Internship Fees
Information on fees for Cairnmillar's Master of Professional Psychology Practice Internship Program can be found here.
Please see below for a list of the scholarships currently available to new and continuing Cairnmillar students. Any additional scholarships that become available will be advertised in our internal Student Newsletter and student website.
There are several scholarships that are awarded annually to high performing students at the Cairnmillar Institute. Each scholarship totals $20,000. The scholarships are designed to assist students with their tuition costs for the Honours program. Two of these scholarships are named after Ian Chisholm and Dr Julie Shaw, who were members of the Cairnmillar Council for many years.
Students who apply for the Bachelor of Psychology (Honours) for February 2024 intake, will be assessed on merit. Entrants will only be considered with a WAM above 80%.
The Dr Julie Shaw Honours Scholarship
Dr Julie Shaw PhD MBA MSc MA
Description: Dr Julie Shaw began her clinical psychology practice in a comprehensive suburban mental health facility when these services were government funded. Having the opportunity to engage in teaching and research she completed an MSc while also very engaged with the Australian Psychological Society, representing it for many years on the Psychologists Registration Board of the time.
She became an academic in the Faculty of Medicine at the University of Melbourne while leading clinical psychology services at the Royal Melbourne Hospital's campuses, and completed her PhD "Psychological Factors in Heart Disease in Women" in 1991. Improving systems across health services including dental staffing, newborn resuscitation, radiological research, general practice training, telehealth and Aboriginal health was the focus of her later career path, combining diverse clinical experience with research and evaluation skills.
She served on the Cairnmillar Council and Trust for many years and always valued the research and evaluation potential of the organisation as a Centre of Excellence.
The Ian Chisholm Scholarship
Mr Ian Chisholm FAICD FCMI
Description: Mr Ian Chisholm was a director and CEO of Selectus Salary Packaging and co-Founder and Director of Kinetic Super. In previous roles, he was the Managing Director and Senior VP of Westaff Inc. and General Manager of the Asia Pacific Region of McPherson's Limited. He held senior marketing positions with Mars, Herbert Adams and Petersville.
Mr Chisholm has been a member of a number of industry councils and held positions with the Lauriston Girls School Foundation, The Career Transition Consortium and Brand Value Audits. He has also been involved with and a Governor of Amcham, the Australian Chamber of Manufacturers International Trade Council. He was a member of the Cairnmillar Council for over 25 years and advocated strongly for the low-cost services and the Alumni programs at Cairnmillar.
The Dr Coral Brown Scholarship is an internally funded scholarship named for our former Assistant Director and is available for the 3rd year and 4th year of the Doctor of Psychology (Clinical Psychology) e.g. DPsych program. This discount subsidy covers 50% of the tuition costs in your research and placement units at year 3 and year 4.
Conditions apply, such as maintaining an 80% WAM in taught units. See also: Course Information Handbook – Doctor of Psychology (Clinical Psychology) for more information.
The Windermere Child Mental Health PhD Scholarship will support a suitably qualified health professional pursue a higher degree in the field of child mental health. The candidate must be a registered health practitioner from a relevant discipline.
The Candidate will be part of the Child, Parent and Family Research Centre and supervised by senior members of the Cairnmillar Institute and co-supervisors from other institutions are welcome.
The Michael Kirby Scholarship honours the valued contribution and support of the Hon. Michael Kirby AC CMG, one-time judge of the High Court of Australia, and former Chief Patron of Cairnmillar for more than ten years. In addition, he supported the work of The Australian Foundation for Aftermath Reactions. He is recognised world-wide for his contribution to human rights, learning and scholarship, and to many of the critical concerns of the 21st century. In 1988 he unveiled the Bi-Centennial windows in St Michael's Uniting Church.
The Scholarship is awarded to a current student who is actively involved in the psychological health and well-being of the community.
For several years, Ida Summers has put aside money from her pension and forwarded it to Cairnmillar to be used to help "little folk" who have been abused and traumatised in the earliest years of their life.
This award recognises a person who has made a major contribution to the lives of children.
Dr Margaret Garrett trained in medicine at the Christian Medical College, Vellore, India, and graduated from the University of Madras. When she and her family moved to Melbourne she took up a position in anaesthetics at Box Hill and St Vincent's Hospitals. She then sought specialist qualifications in psychiatry and became a Fellow of the ANZ College of Psychiatry.
Along with her private practice in psychiatry, Dr Rose undertook training in Trauma Therapy at the Cairnmillar Institute and undertook specialist training in Child and Family Therapy at the Austin Hospital. Dr Rose was appointed Director of Child and Adolescent Mental Health in Maroochydore. Dr Rose practised with Cairnmillar and was a valued presence in several of its programs.
She has now provided a Scholarship for a student undertake research in family therapy.
Nobel Laureate Professor Peter Doherty AC was for six years the Chief Patron of Cairnmillar.
To honor his distinguished contribution to the organisation, Cairnmillar established The Peter Doherty prize for the most outstanding student in The Master of Counselling and Psychotherapy program.
Some scholarship offerings and resources that are external to Cairnmillar include: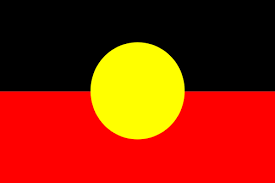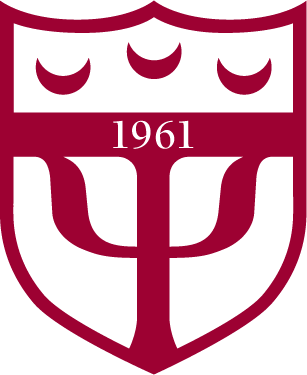 Acknowledgement of Country
The Cairnmillar Institute acknowledges the Traditional Owners of the land on which we are meeting. We pay our respects to their Elders, past and present, and the Aboriginal Elders of other communities who may be here today.