COUNTDOWN TO DIRECT LATE APPLICATIONS CLOSING
The Bachelor of Psychology and Counselling is Cairnmillar's inaugural and sole undergraduate program. Unlike postgraduate programs, applications for the Bachelor of Psychology and Counselling are to be submitted through VTAC. You can find the VTAC course page here.
Note: this does not apply to mature-aged International applicants, who must still apply via Cairnmillar's Application Portal by Sunday 22 January 2023.
See VTAC's website here for applicant eligibility criteria.
Please follow these steps to apply for the Bachelor of Psychology and Counselling (8880210042) through VTAC, remembering to make Cairnmillar your #1 preference if you most wish to study with us.
BEFORE YOU APPLY
Before starting your application, it is important to research the relevant entry criteria for your preferred program. You can see view the entry criteria, course structure, graduate outcomes and more on the Bachelor of Psychology and Counselling course page.
Please also visit our FAQ page here for important information about applying to and studying with Cairnmillar.
You can find further information about preparing to apply for the Special Entry Access Scheme (SEAS) on our Undergraduate page (if applicable).
VTAC provides detailed information and instructions on preparing your applications on their website here.
HOW TO APPLY
Detailed instructions on how to apply for courses through VTAC can be found on their website here.
Please note that this is a lengthy process (VTAC advises of 13 steps), so it is important to make sure that you are aware of the requirements and begin your application with ample time prior to the relevant closing dates (see below).
WHEN TO APPLY
The relevant dates are displayed in the table below:
Application Rounds
Open
Close
Application Fee
Timely Applications
1 August 2022 (9am)
29 September 2022 (5pm)
$44 (current year 12 applicants)

$62 (all other applicants)

Late Applications
29 September 2022 (5:15pm)
4 November 2022 (5pm)
$126
Very Late Applications
4 November 2022 (5:15pm)
2 December 2022 (5pm)
$164
January Applications
4 January 2023 (10am)
17 January 2023 (5pm)
$62
Applications for mature-aged international students
1 August 2022 (9am)
22 January 2023 (midnight)
NA
Cairnmillar direct late applications (contact us prior to submitting an application)
23 January 2023 (9am)
19 February 2023 (midnight)
NA
COUNTDOWN TO DIRECT LATE APPLIATIONS LOSING
Applications for all postgraduate courses and mature-aged international undergraduate applications are submitted directly to Cairnmillar, via our online Application Portal.
Steps on how to apply can be found in the portal itself, while important admissions information such as application dates and entry requirements can be found on individual course pages.
See our FAQ page here for information on providing reference reports, calculating your weighted average mark (WAM), updating your application, admissions interviews and more.
For any technical issues whilst using the portal, please contact our IT team on helpdesk@cairnmillar.org.au. For any administrative matters, please contact applications@cairnmillar.edu.au.
Vocational Education and training (VET)
Applications for Semester Two, commencing Monday, April 17th, will close on the following dates:
Priority applications will close on Sunday 26th March 2022.
Second-round* applications will close on Sunday 2nd April 2023.
Late applications* will close on Monday 10th April 2023.
Applications for all VET courses are submitted directly to Cairnmillar, via our online Application Form.
*Please note, second-round and late applications will only be accepted if there are places available in the course. If no places are available, enrolment will be deferred to the next term's intake.
Gain new skills with a Certificate or Diploma at CMI!
Microcredentials and Single Subjects
Microcredentials and Single Subjects are a flexible option that allows students to enrol in a selection of units from our Higher Education and Vocational Education and Training (VET) courses, as single-subject short courses.
Enrolment will close when allocation has been exhausted.
Upgrade your career skills and enrol now!
Applications are now open for Term Two - April 2023.
Professional Development & Training
Register your interest in a course
Complete our form to join a mailing list to be notified of the next application period for your preferred courses!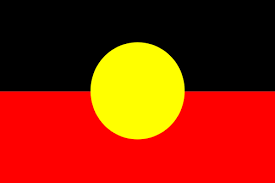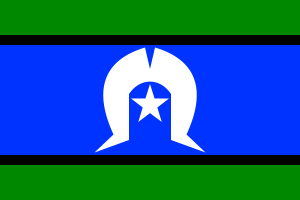 Acknowledgement of Country
The Cairnmillar Institute acknowledges the Traditional Owners of the land on which we are meeting. We pay our respects to their Elders, past and present, and the Aboriginal Elders of other communities who may be here today.